Wee Willy Wedgy
1st BattleBots IQ
CHAMPION!

Wee Willy Wedgy vs The Edge for the Championship
---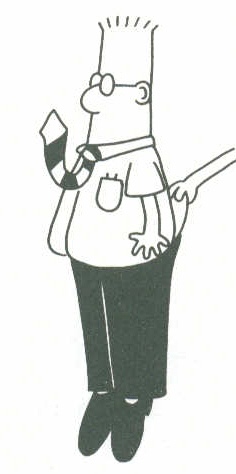 Ready to Give a Wedgy!
---
See Wee Willy Wedgy's Maiden Voyage Mar 1, 2002 (Mpeg 1.24MB)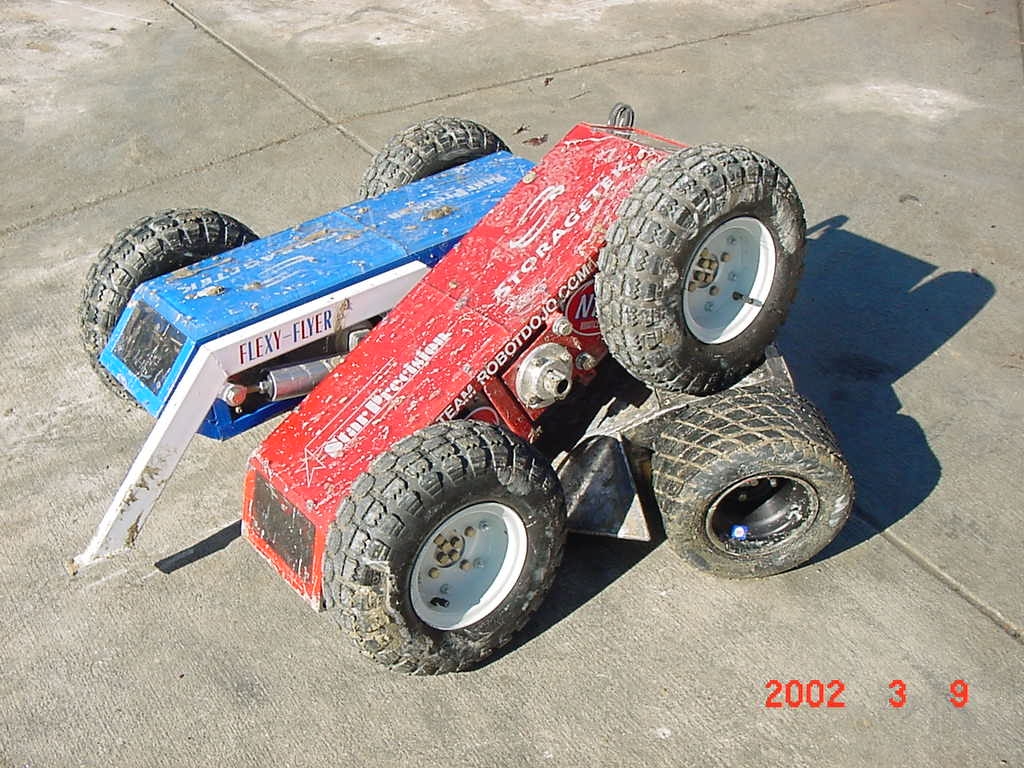 Wee Willy Wedgy gives a wedgy to Flexy-Flyer
(the mud comes from taking the fight
beyond the bounds of the driveway)
---
Wee Willy Wedgy is an Battlebots IQ middle weight, weighing 119 lbs. It is the creation of builder Jeff McLay.. In order to qualify for the first BBIQ, and not be part of an organized school team, Jeff had to learn how to use all the tools and machinery in the dojo, as well as the welder, in order to honestly state that he built it himself (with adult supervision). Mike was Jeff's Technical Advisor and helped out on the more delicate tasks, like welding the .035 inch thk 4130 tubing, until Jeff obtained more experience on the welder.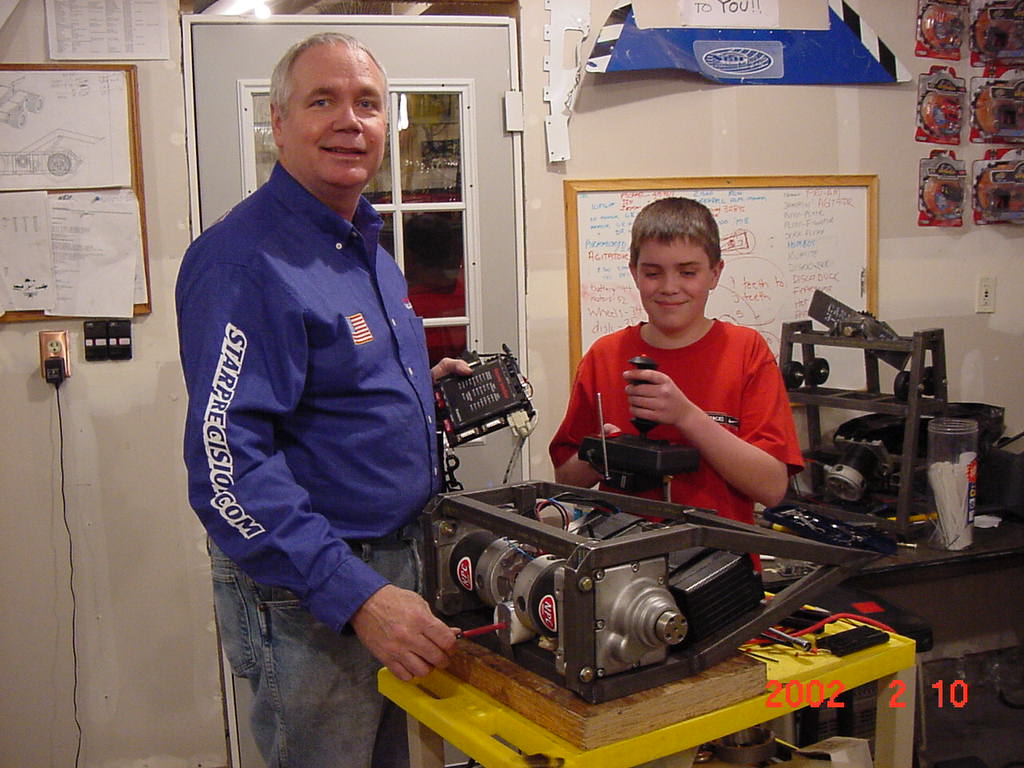 First power up!

Although Wee Willy Wedgy is your basic wedge design, it compensates for its simplicity by having very powerful geared drive motors, with sticky racing tires, and is heavily armored. Like all BBIQ entries it uses the IFI Issac 16 robot controller and a pair of Victor 883's which power a pair of NPC motors.
---
Building Wee Willy Wedgy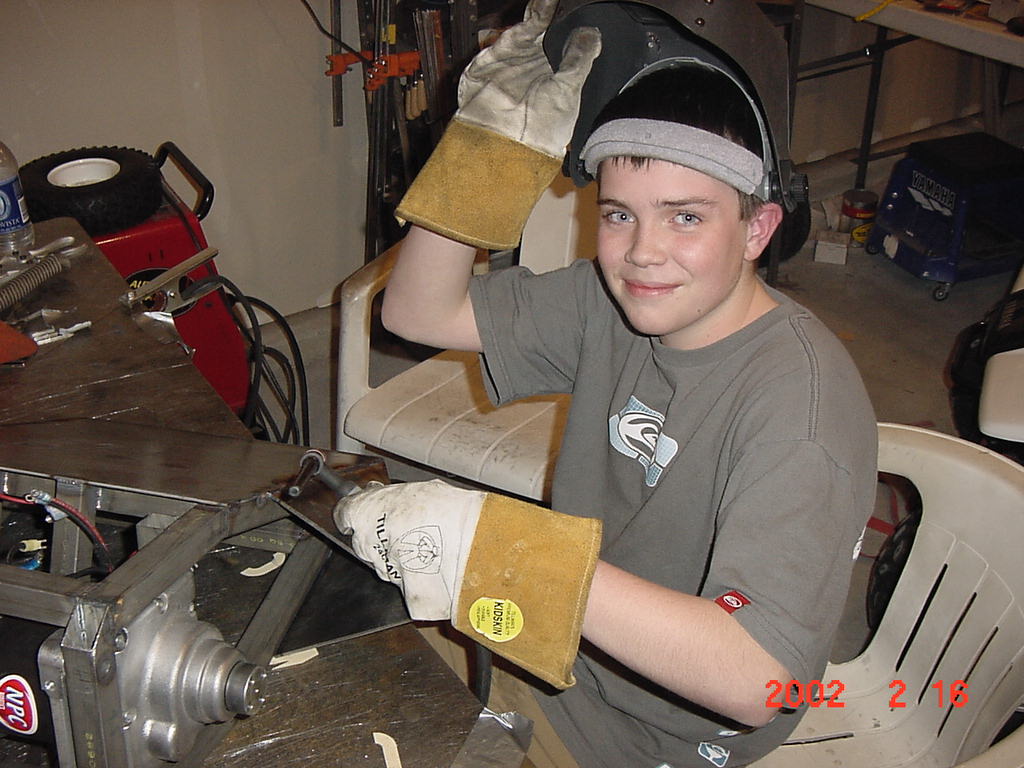 Jeff McLay's Biography Page
and the Building of Wee Willy Wedgy
---